Leader of the Church of England Justin Welby spent three hours in Gaza on a surprise visit after Israeli authorities granted a last-minute permit.
The Archbishop of Canterbury made a surprise visit to the Gaza Strip on Thursday as part of a 12-day tour of Israel and Palestine, his office said.
Justin Welby spent three hours in Gaza after being granted a last-minute permit by Israeli authorities.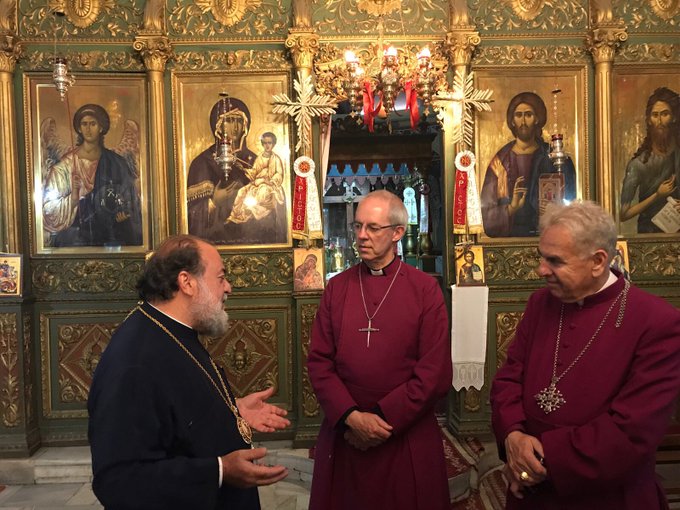 During the visit, he toured the St John of Jerusalem Eye Hospital and the Anglican-run Al Ahli Arab Hospital, where he led a service in the hospital's chapel.
Afterwards he met with members of Gaza's 2000-strong Christian community for lunch and discussed the challenges of life in Gaza.
He also visited the Gaza War Cemetery, accompanied by Anglican bishop of Jerusalem Suheil Dawani, where he laid a wreath.
Some 3,600 British troops who fought in Gaza in 1917 are buried in the cemetery, which is maintained by Palestinian groundskeepers.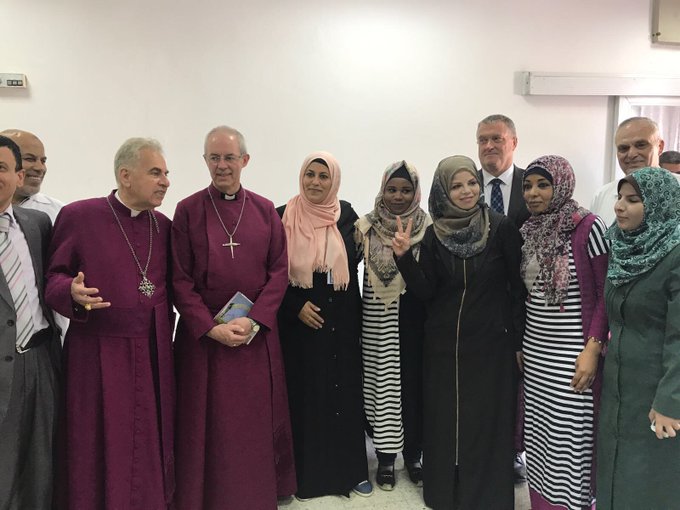 For the past decade, Gaza has been under a suffocating Israeli-Egyptian blockade, severely damaging the enclave's economy.
A day earlier the Archbishop prayed at the Western Wall in Jerusalem and visited the Yad Vashem Holocaust museum.During his visit to the region, Welby will visit Bethlehem and meet the city's Christian Mayor Vera Baboun.
He will also meet with local Palestinian-Christians whose lives have been severly impacted by Israel's separation wall, which cuts off Bethlehem from its historical twin city Jerusalem.
He also visited the Al-Aqsa Mosque compound, one of Islam's most holy sites.